90%

of Fortune

500

companies use Zoho technology.
Zoho's Enterprise Solutions
01. OUR CX SOLUTIONS
Break down silos between sales, marketing, and support
Unify customer data across all your different departments and interactions. Increase efficiency, and create opportunities for more impactful customer relationships. Provide hyper-personalized customer experiences at scale, while decreasing downtime.
Enterprise-grade omnichannel at a fraction of the cost
Invest your operating budget in people not products, without compromising on the power of your CX tools. Build an advanced omnichannel CX initiative that empowers your sales, marketing, and support reps to make an impact at each stage of the customer lifecycle.
Get AI-powered insights into customer behavior
Use Zoho's powerful BI technology to analyze performance and prioritize areas for CX improvement. With advanced AI, you can forecast customer trends, get strategic recommendations, and quickly pinpoint anomalous behavior.
Learn about our CX Platform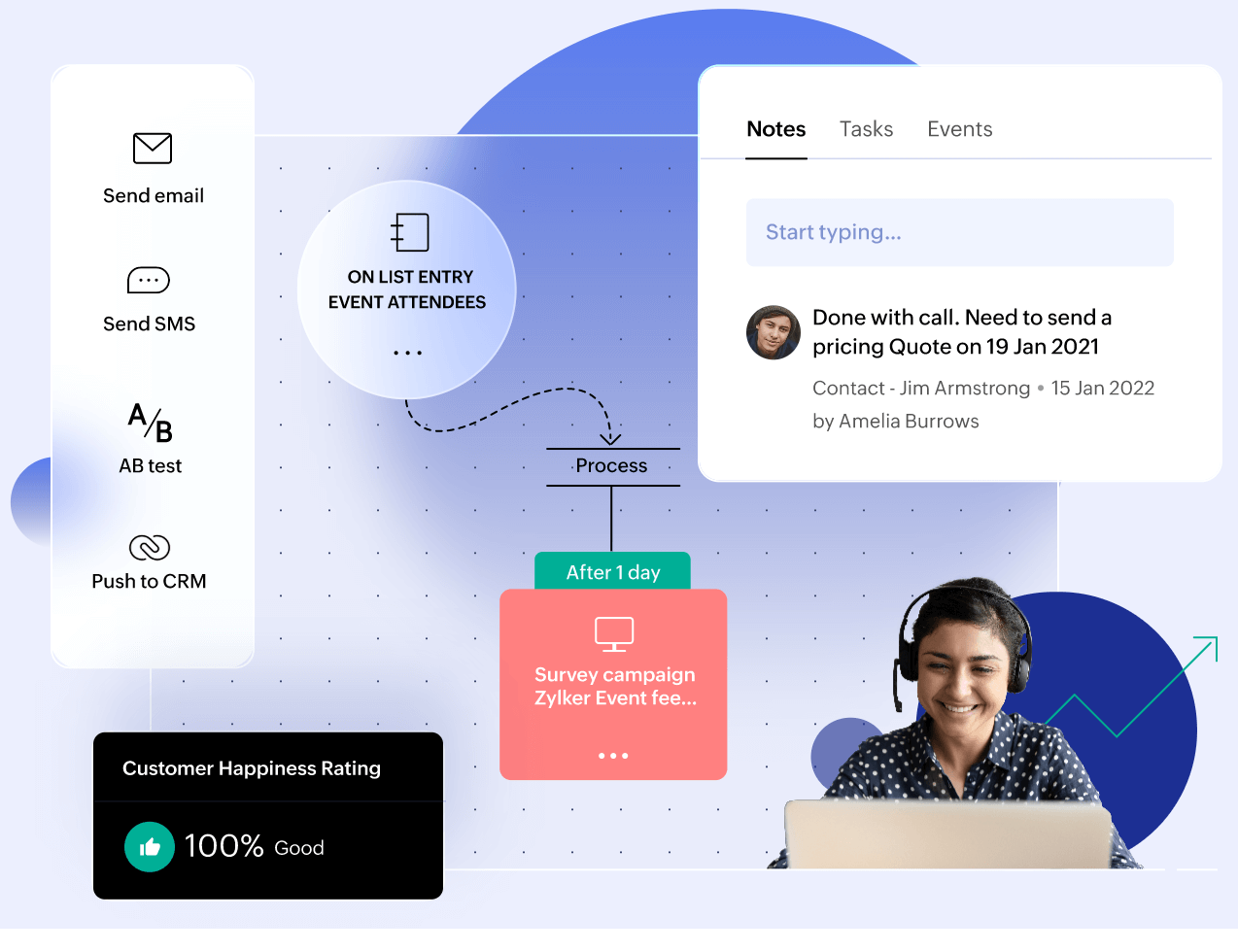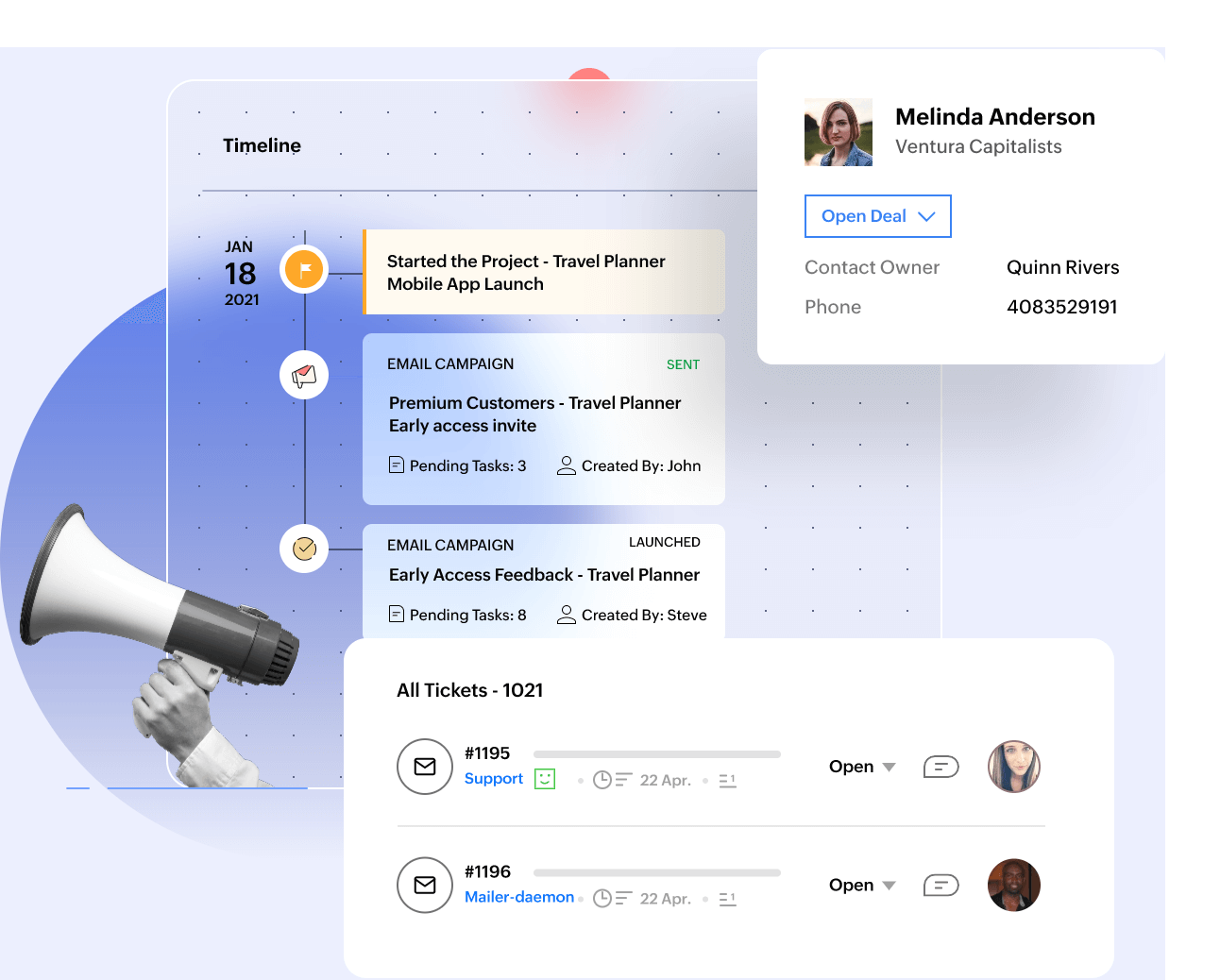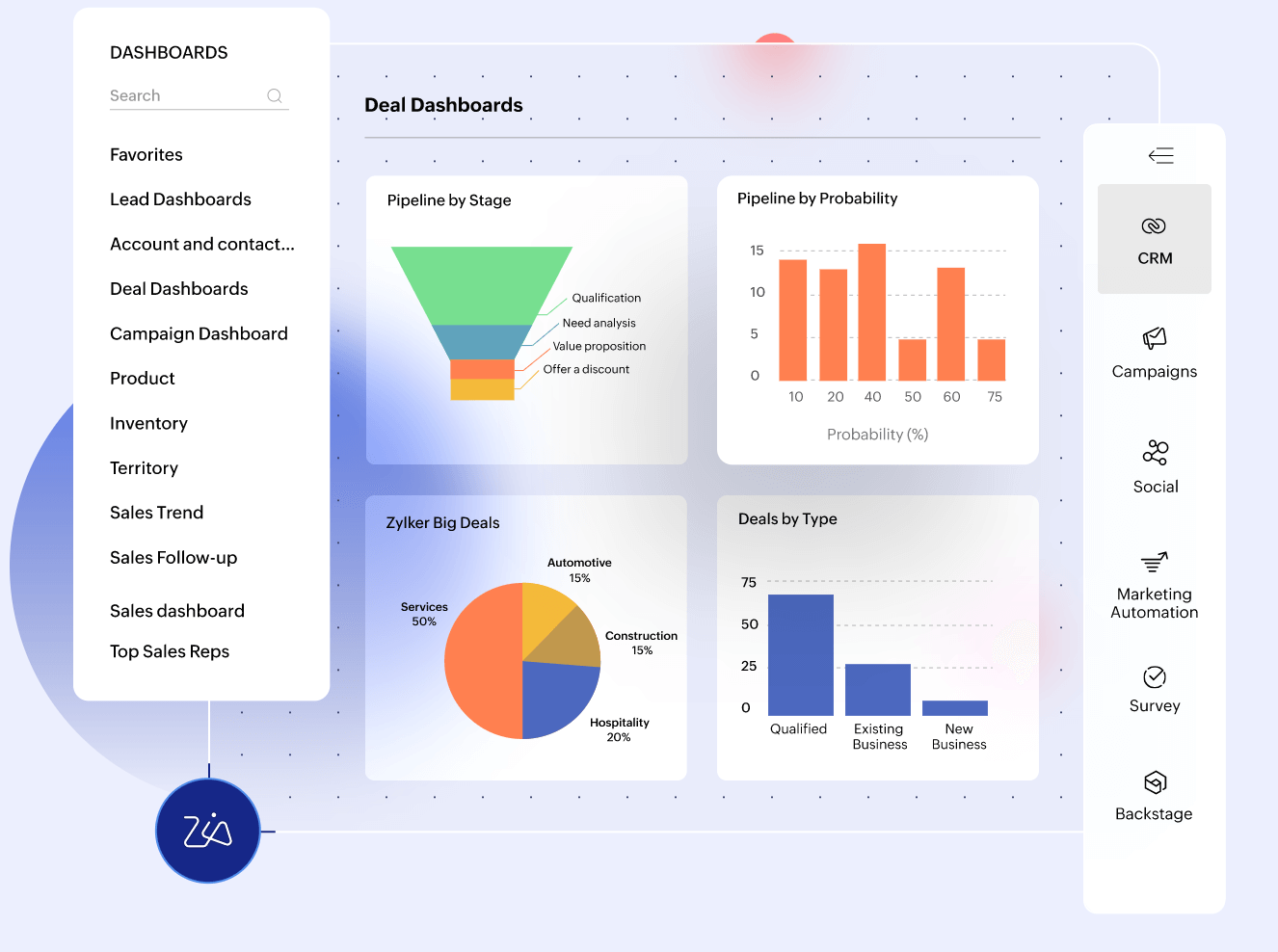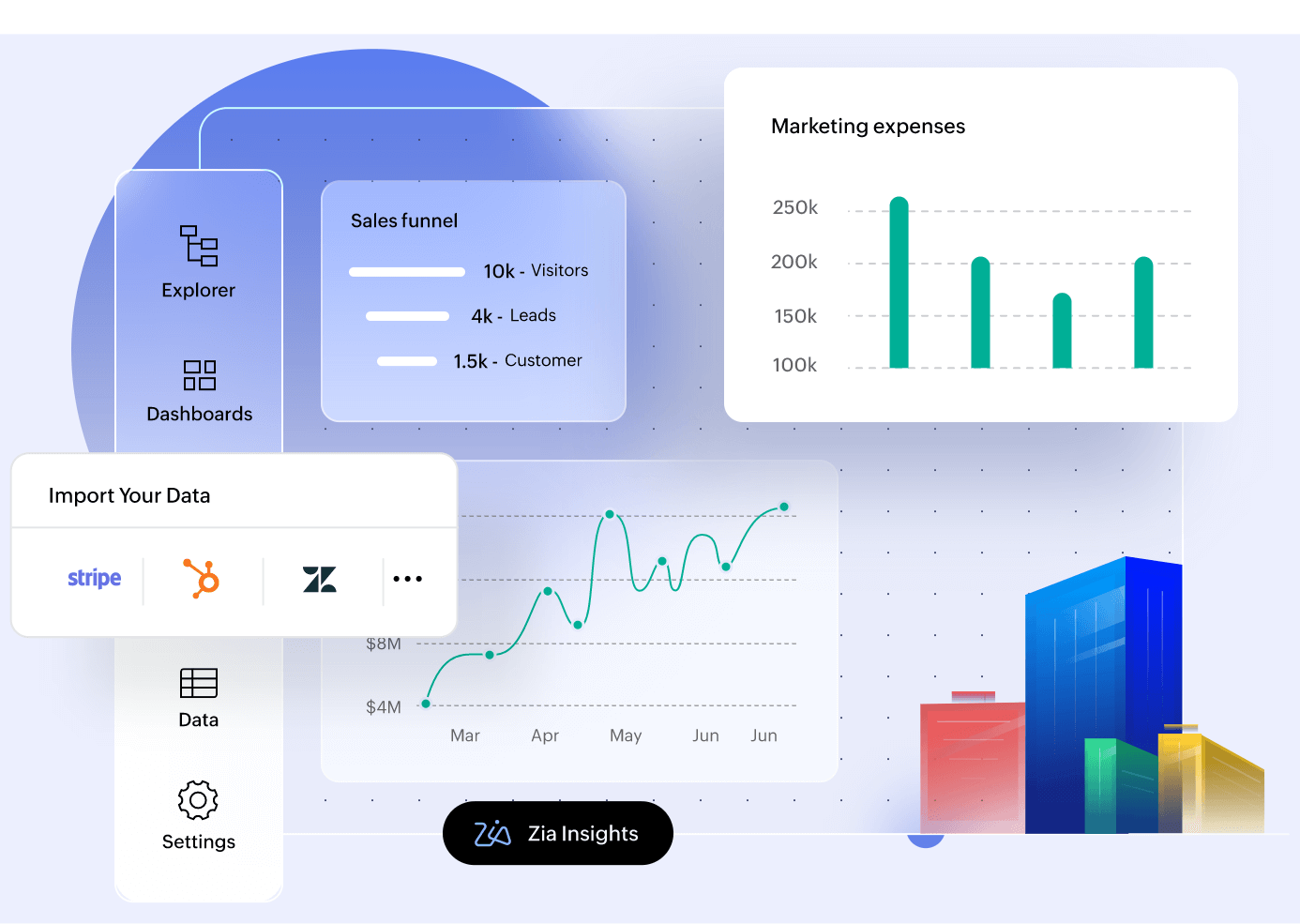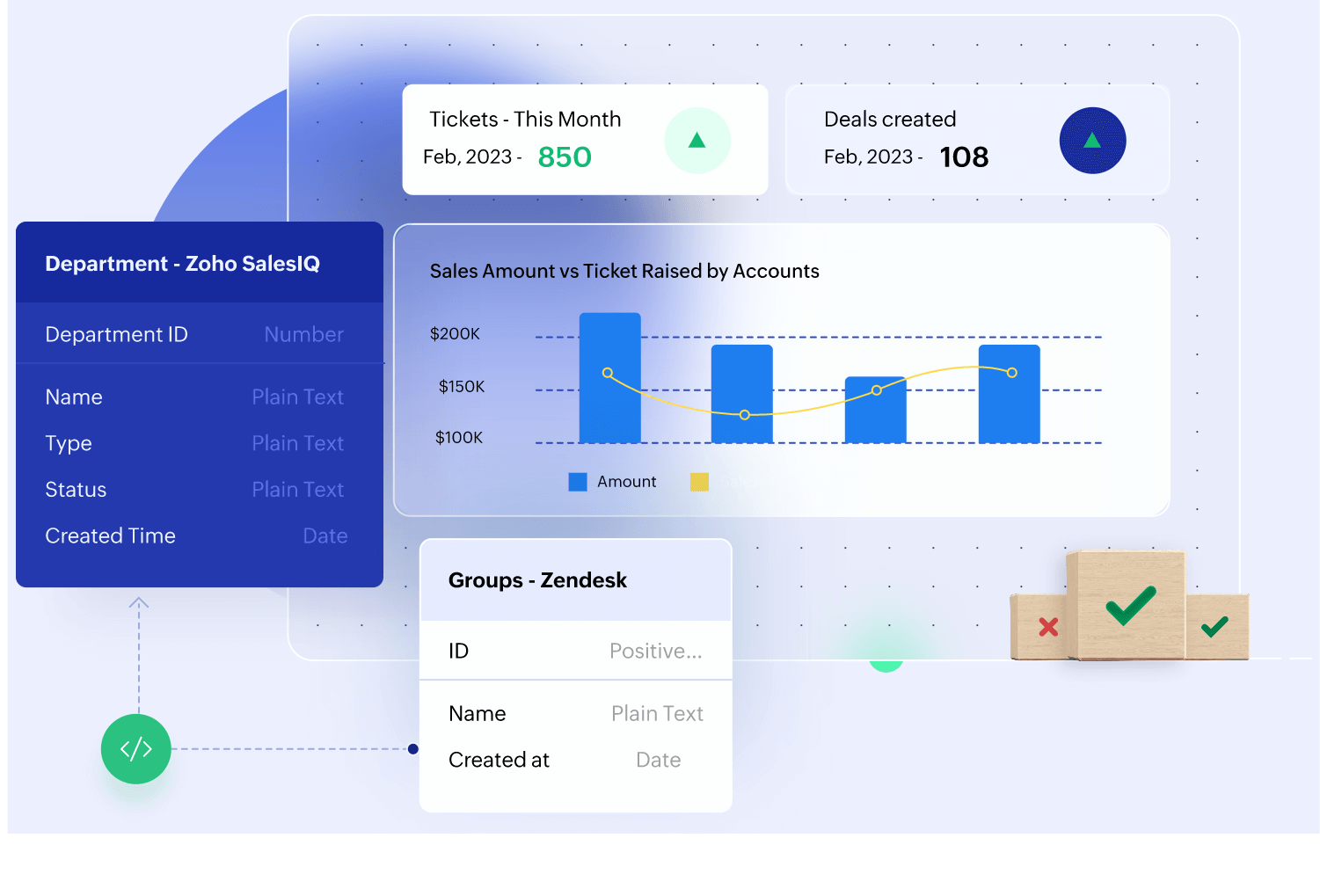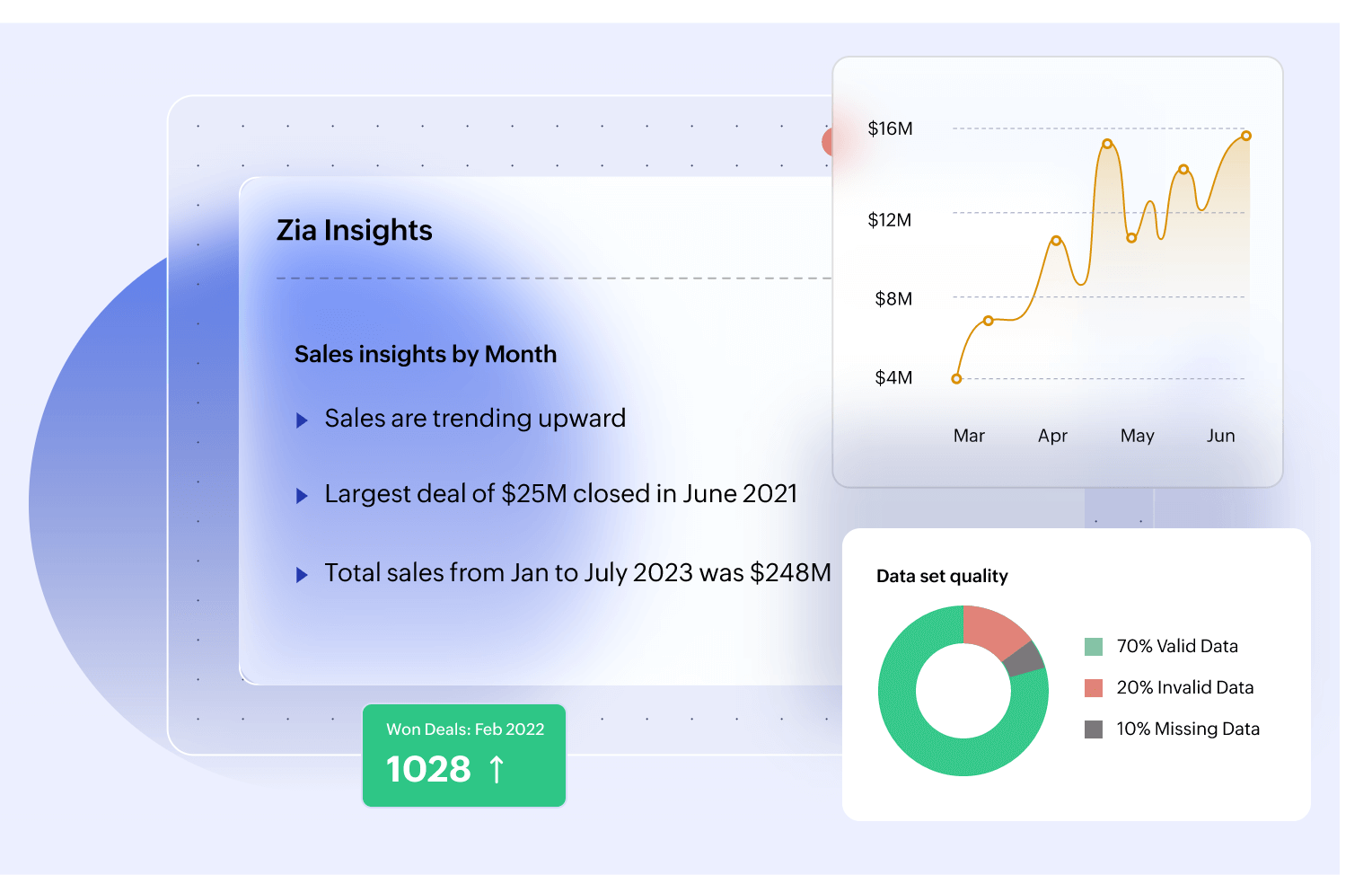 02. OUR BI SOLUTIONS
Blend and analyze data from across your organization
Take org-wide analytics and reporting to the next level by equiping decision-makers with Zoho's industry-leading BI platform. Monitor KPIs, unearth crucial insights, and identify emerging trends by pulling vital information from a wide range of in-house and third-party sources.
Better data for better decision-making
Bring high-level data maintenance to every team in your organization, and ensure that your business intelligence is actually accurate.Use Zoho's BI tools to automate your data preparation and hygiene. Clean, connect, enrich, and correct your data stores to generate up-to-date, accurate analytics, powered by smarter AI.
Business Intelligence for your entire enterprise
Eliminate operational bottlenecks by bringing BI to every team. With Zoho's virtual assistant, Zia, even non-technical teams can generate reports, perform what-if analyses, and share interactive, AI-generated data visualizations.
Learn about our BI Platform
03. OUR CUSTOM SOLUTIONS
Transform our products to fit your processes
Tailor Zoho's business applications to match the specific requirements of your unique organization. Customize the layout and feel of your UI to create a more efficient employee experience or embed client-side apps into Zoho products to access all your data within a single interface.
Custom integrations without increased IT overhead
Conserve IT resources with Zoho's in-house, cross-product workflow builder. Integrate legacy third-party software with your new business solutions to create cross-app conditional workflows. Automate complex tasks or unify your data within a single database.
More efficient in-house development
Fulfill edge-case business requirements without expending significant time and development resources. Quickly create your own powerful serverless business apps using the building blocks of Zoho, with both low-code and full-code flexibility. Power your applications with out-of-the-box AI to detect languages, analyze trends, identify objects, and more.
Learn about our Custom Solutions Platform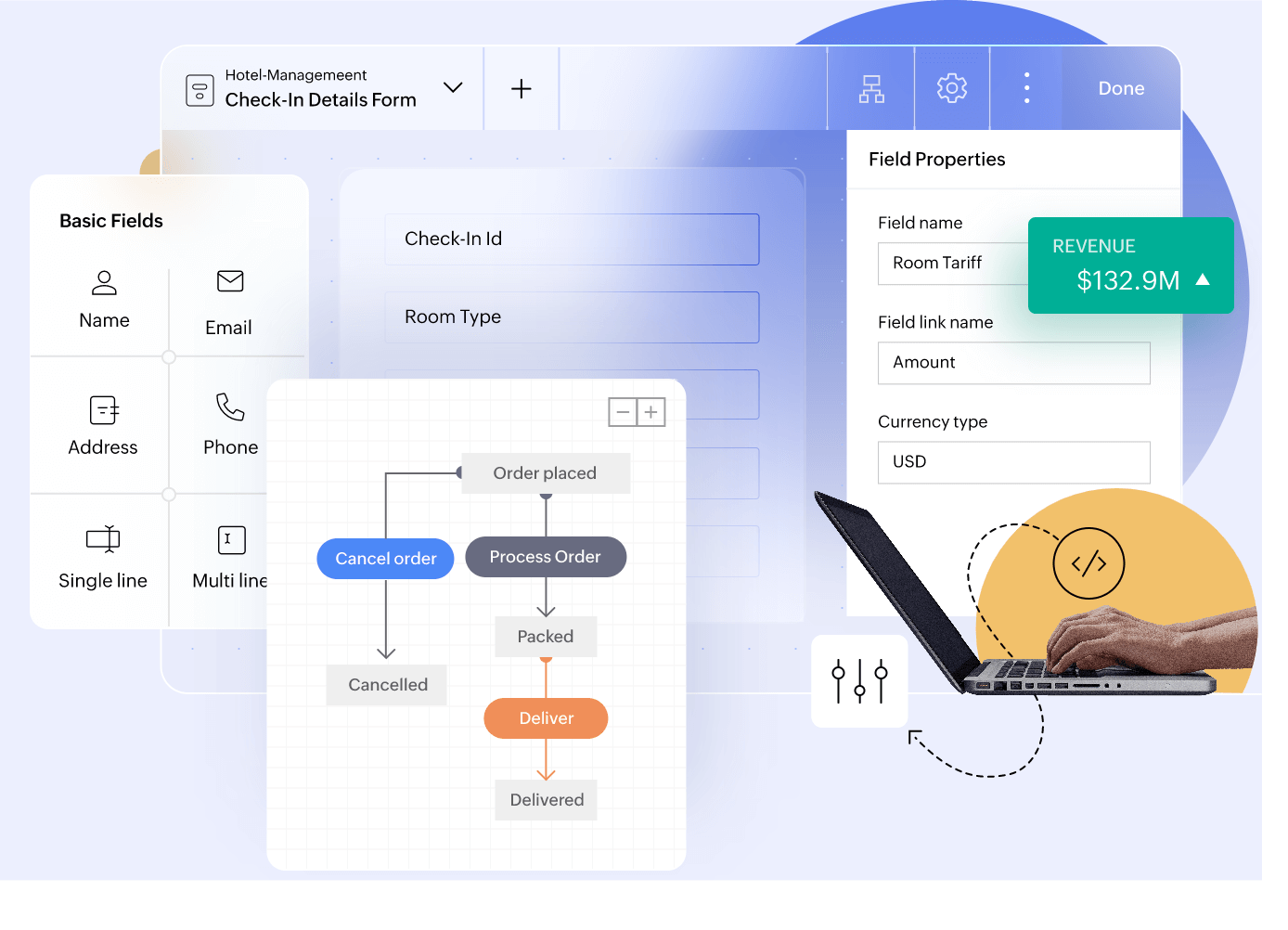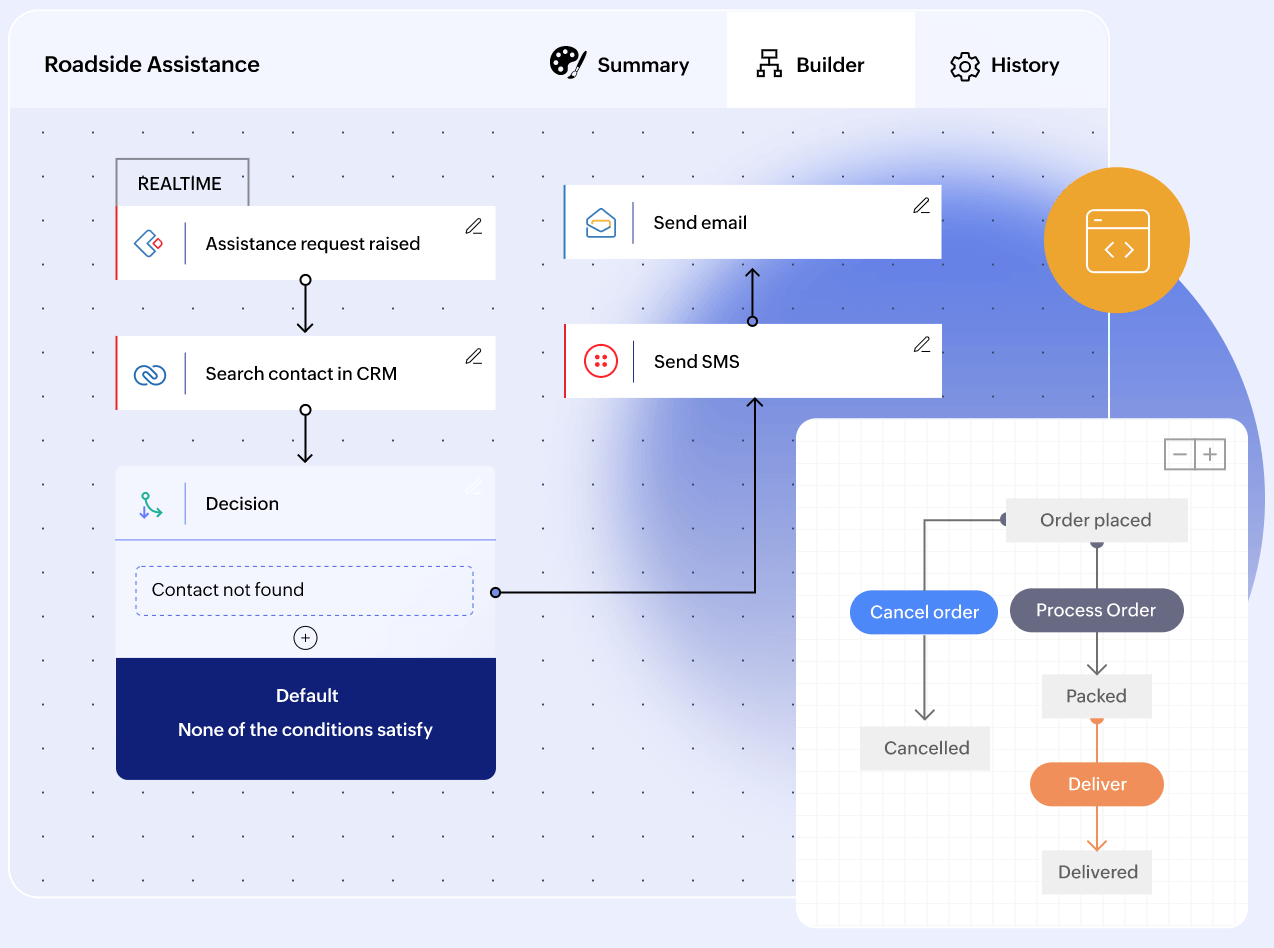 Download the Guide to Zoho for Mid-Market and Enterprise
A quick look at who we are, what we stand for, and how we can help your organization.
DOWNLOAD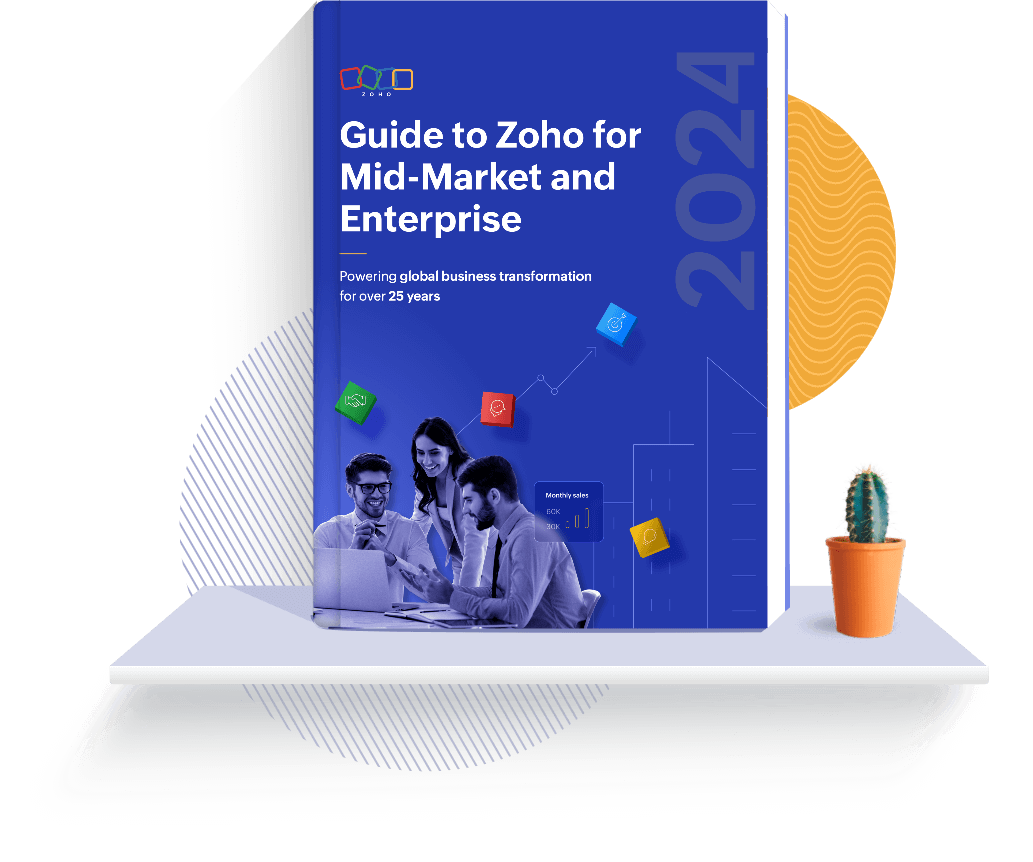 Save on software. Invest in people.
Across all product categories, Zoho solutions offer significant savings compared to the competition.
Lower per seat subscription fees
Quicker, less expensive implementations
More native functionality included standard
Keeping your corporate data safe and secure
Enterprise-grade data security
Zoho is committed to safeguarding your organization's data security. We handle all user data using the latest International Security Compliance standards, with 100% data encryption in transit, using the latest version of TLS.
Market-leading privacy standards
Zoho has never sold user information for advertising, and we are the only company to remove all third-party trackers from all of our sites. We have also chosen to apply GDPR and CCPA worldwide, going above and beyond what's mandated by law.
Scalable tech infrastructure
Zoho owns and operates its own data centers—we do not run on a public cloud. Our unified data model and unified cloud storage allows for shared services like AI, search, analytics, and messaging to scale alongside our users.
Thanks for your interest! One of our product experts will be in touch soon.
✕
Contact Us
Fill out the form below so we can schedule a demo as soon as possible.