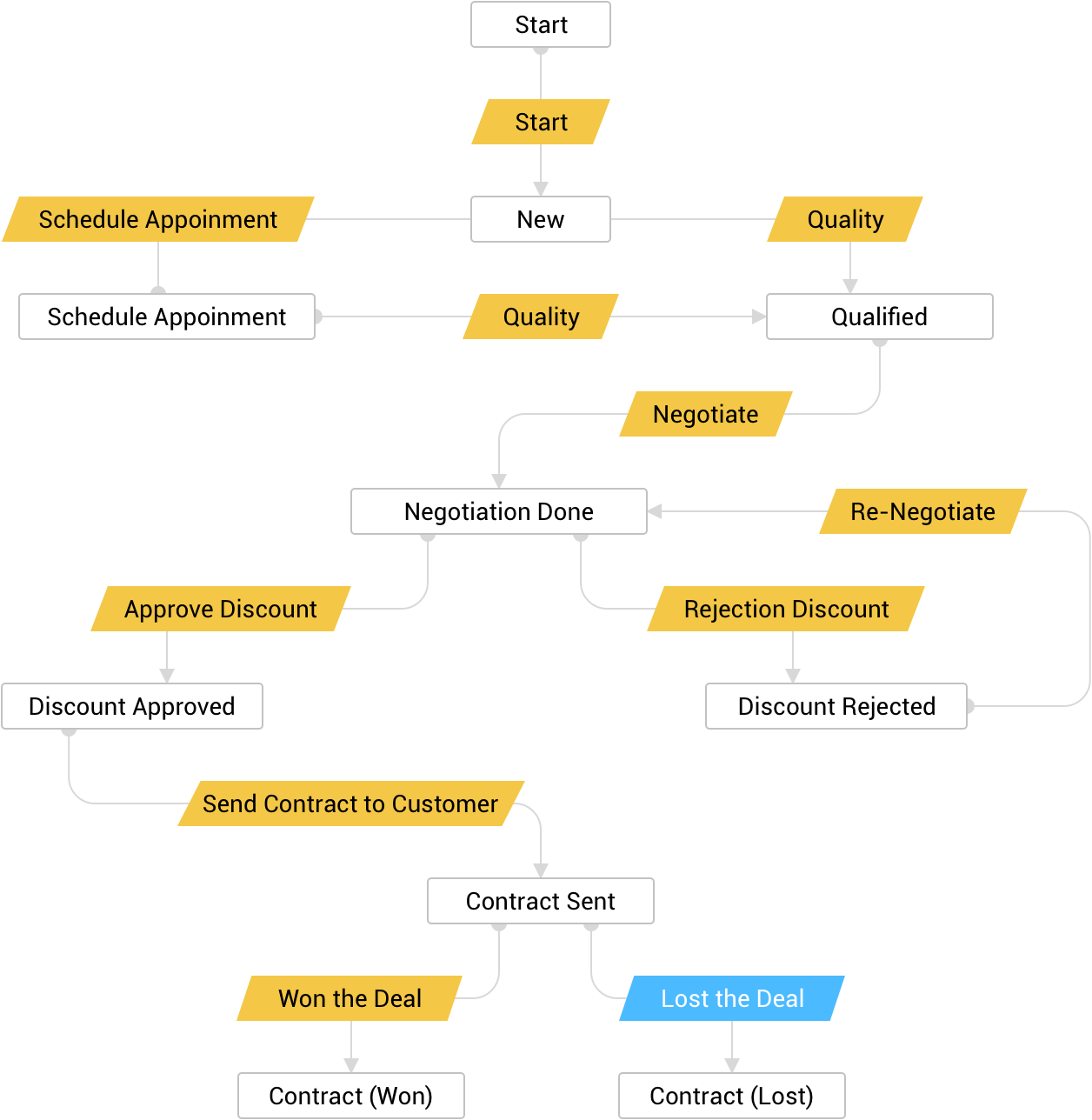 Close deals faster
Map your entire sales process with a series of efficient and repeatable steps for your sales team to follow. Assign leads, set follow-up tasks, and keep all communications with each customer in one place.
Sign contracts with digital signatures
Get quotes and contracts signed faster with digital signatures. Upload a document or create a template that pulls key data from your CRM. Save the final signed copy to each customer record for safe keeping.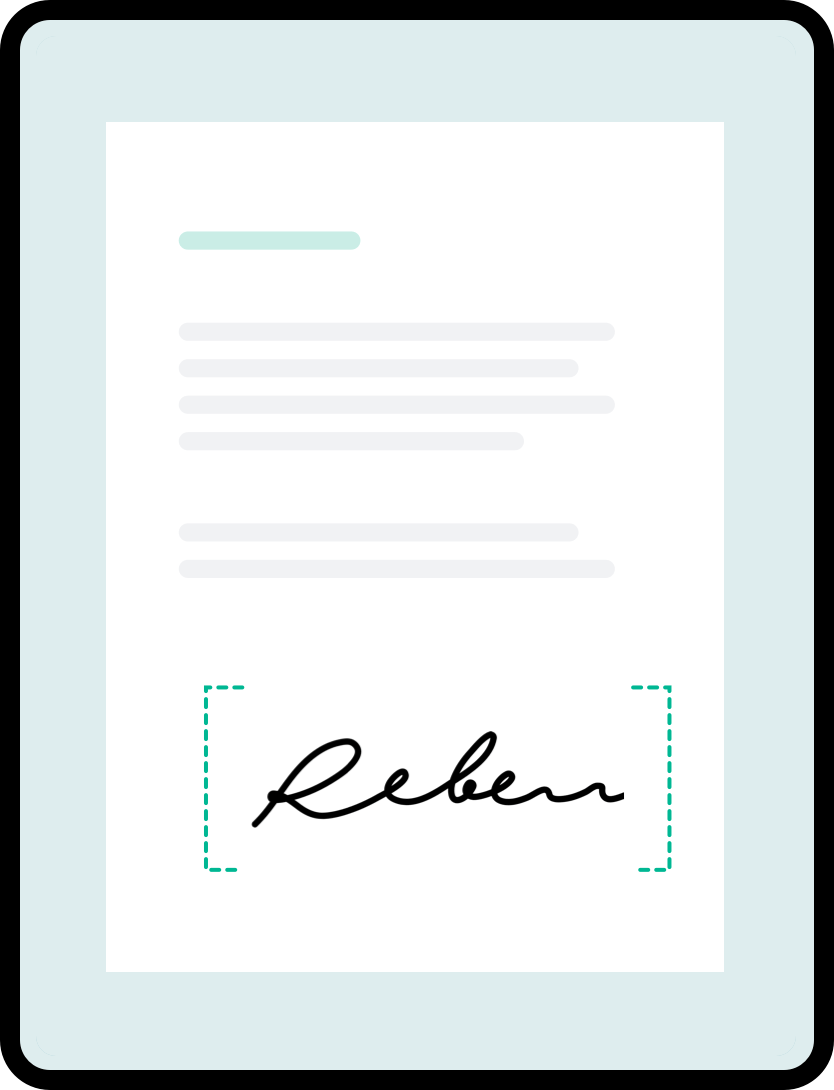 Invoice for work
Set up retainer invoices, then bill for hours as your team completes tasks and milestones. Provide customers the option to pay online from their email, or a secure customer portal. Invoice in stages, at set dates, or even for half payments. Automate follow up emails to ensure you get paid.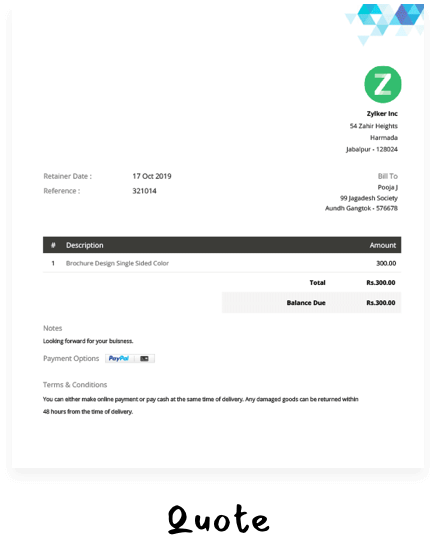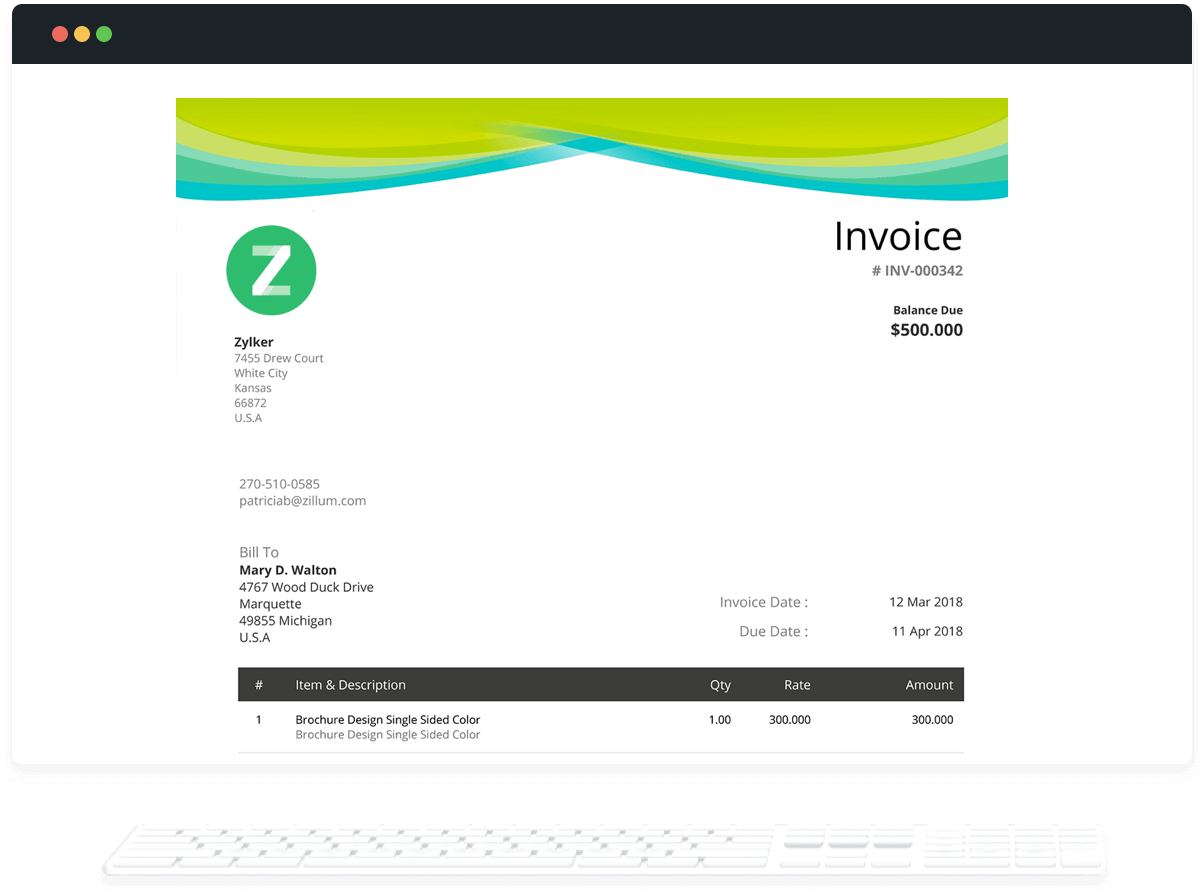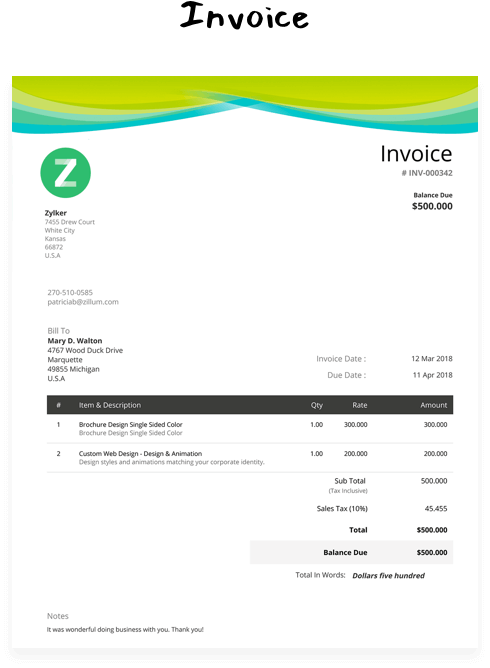 Why businesses love Zoho One
"We were losing so much time being on two or three platforms.
Being on Zoho One helped us scale way, way faster."
Francis Jobidon
Co-founder - key account manager
"Instead of looking for information in different tools,
with Zoho One we were able to see it in one place."
Moira Russel
Internation Business Development Manager
"We have chosen
Zoho One for the broad functionality it offers at a very low cost."
Rene Louis
Founder - Medify