What is enterprise project management (EPM)?
Enterprise project management (EPM) is the management of projects at an organization level efficiently. It involves dealing with a large number of resources and solving the problems that arise out of it.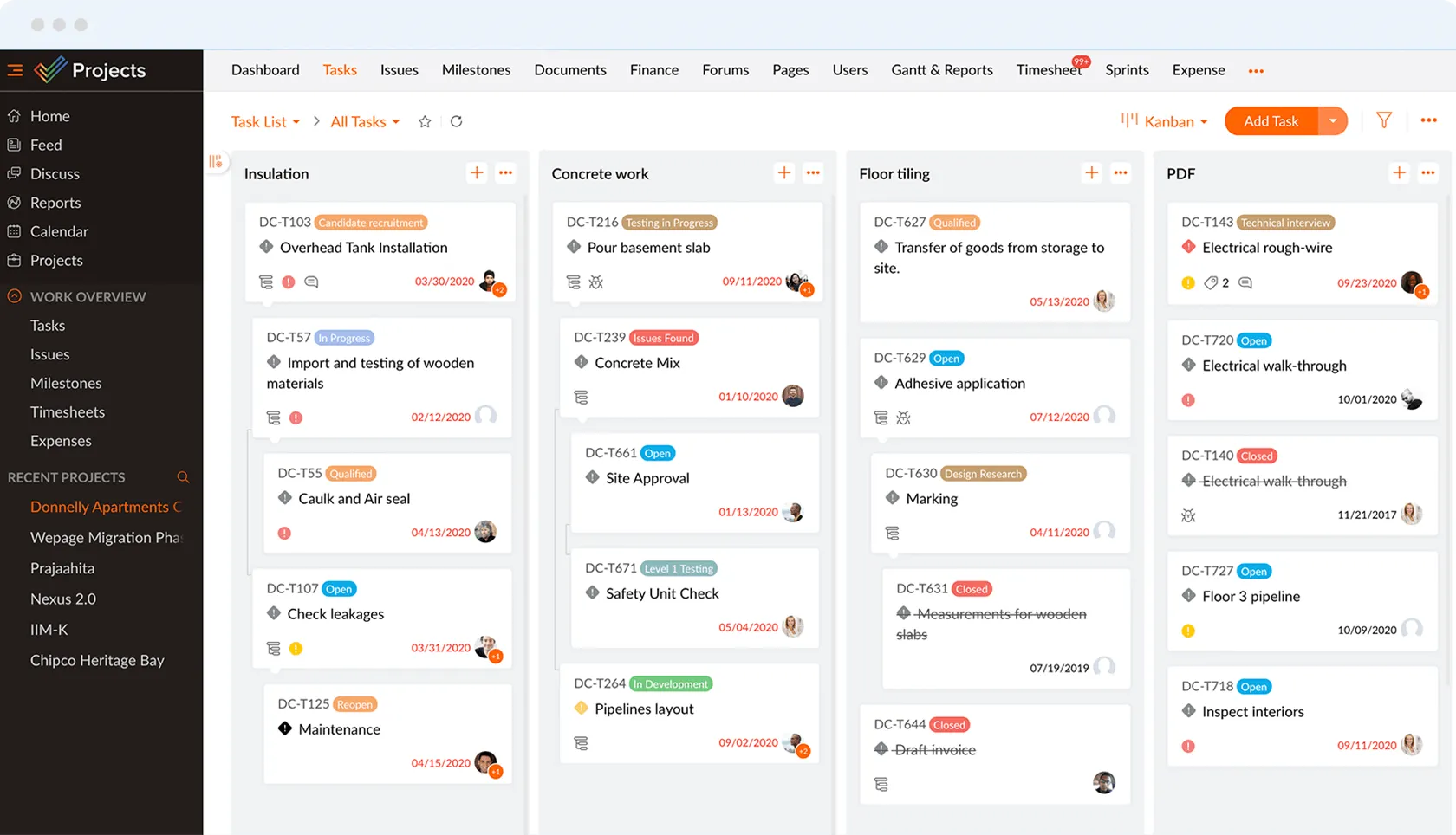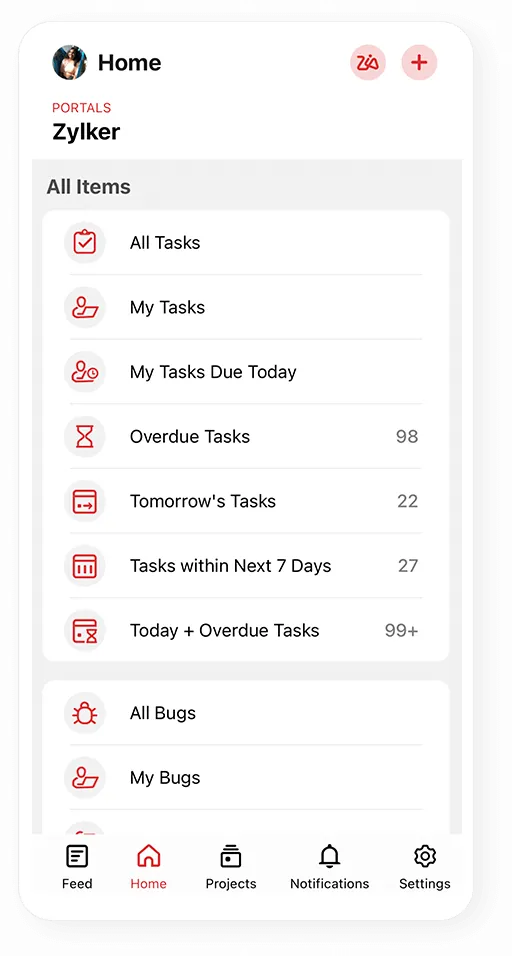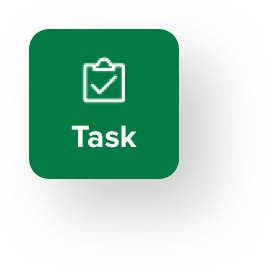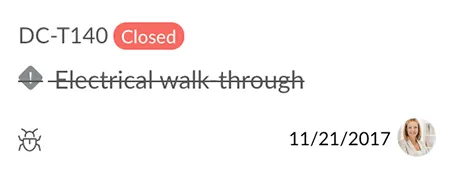 Key features of enterprise project management (EPM) tool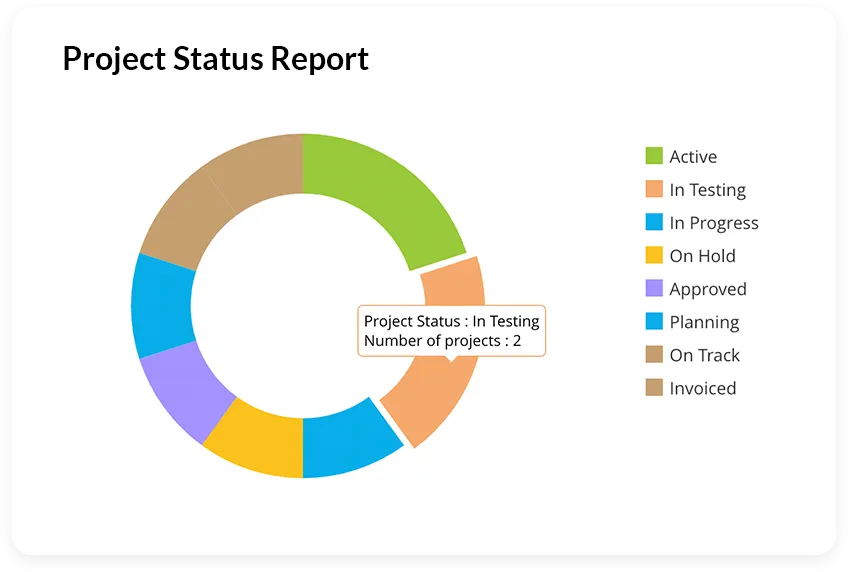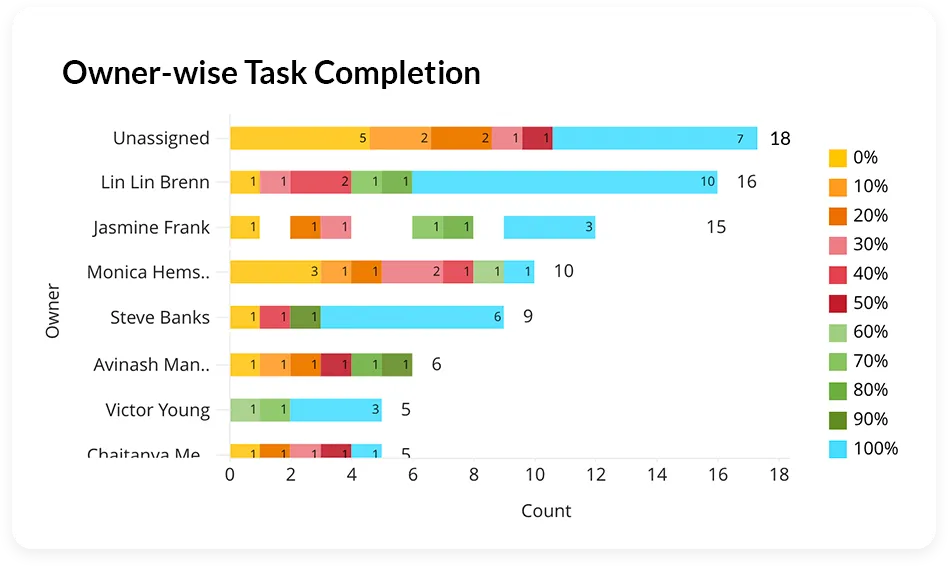 Scalability across modules
Project management gets harder as the number of resources involved becomes higher. Whether a global overview for a quick update or a module-specific report to unearth deeper insights, Zoho Projects helps you breeze through ever-changing conditions. An unlimited number of projects and a mobile application just sweetens the pot.
Effortless collaboration
An organization's upper management may not always be able to meet with every department head and vice versa. Enterprise project management software should effectively address this gap. That's why we made collaboration via Zoho Projects so simple. An intuitive feed and forums, instant chats, easy virtual meetings—never worry about connecting with teams again.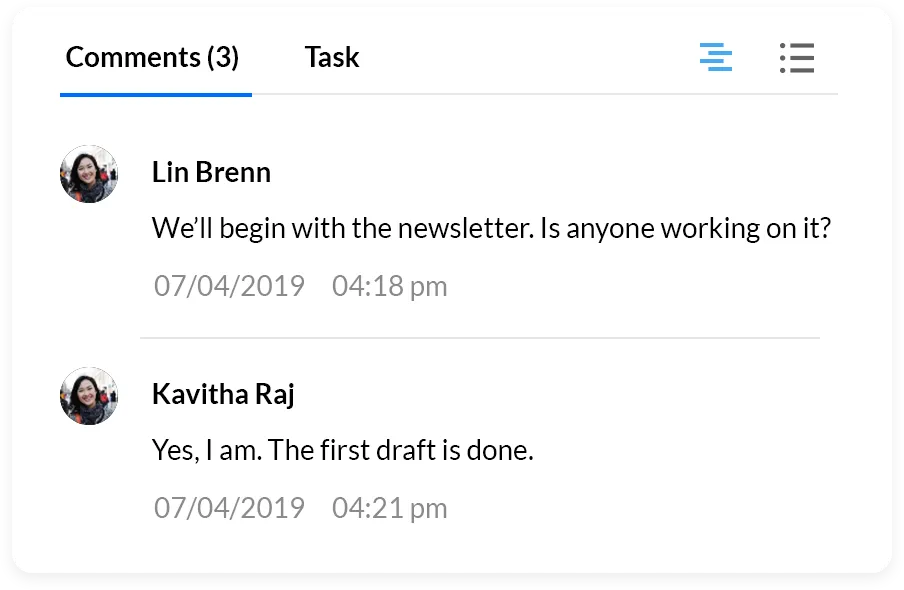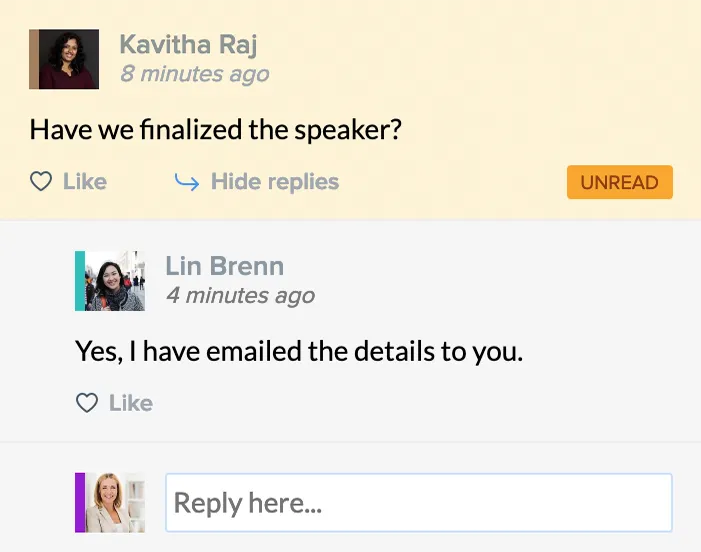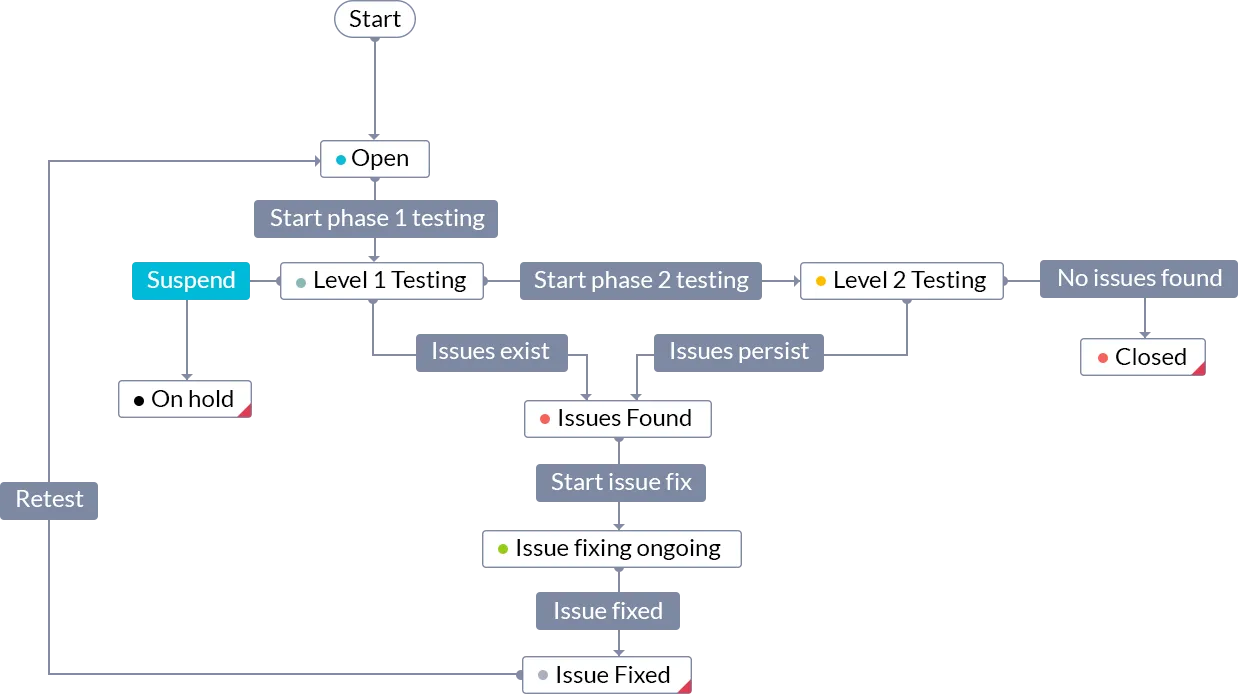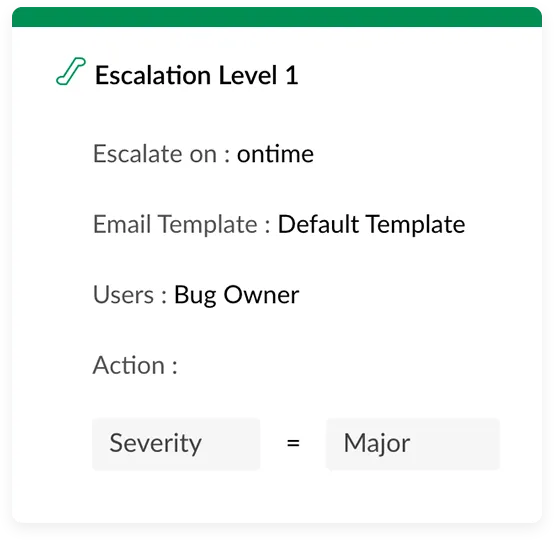 Automation that lets you work efficiently
Enterprise PM involves big organizations where everything takes longer. Zoho Projects' automation features help you operate smarter by making your work flow smoother and keeping you updated instantly with service-level agreements and business rules.
Fully customize your EPM experience
We customize our home environment to suit our likes and needs and make things easier—why should our work environment be any different? With our enterprise project management tool, you'll feel right at home.
Reduce unimportant notifications

Getting thousands of e-mails and notifications can be frustrating. But don't worry—we've got you. Customize your notification settings to only receive alerts for important things. This can be done for your clients too.

Who can do what?

Different organizations have different kinds of roles and permission levels when it comes to project management. Your EPM software should reflect this hierarchy. Zoho Projects gives you full control, allowing you to set up roles and give custom permissions to better manage your tasks and issues.

You only see what you want to see

When it comes to enterprise project management software, sometimes less is better. Otherwise things can be overwhelming. A customizable dashboard, an option to organize module tabs, and custom views, statuses, fields, and layouts are just some of the ways you can personalize your experience.
Fail-safe security

Data, above all, should be private and secure. Zoho takes this seriously, so all the information you enter is encrypted. You can even create a custom field and mark it as PII to encrypt that data as well. Learn more about our GDPR compliance and how we handle data here.

Enterprise support

We guarantee your support experience with us won't feel like you've been put through a trial. From our detailed demos, setup, and implementation to our personalized support, we're there for you. Whether a simple question or a thorough how-to, our engineers are ready to help you out.
Project management is not limited to a certain industry or department.
Zoho Projects understands this. Learn how different teams benefit by using our tool.
Handy integrations
Here are a few integrations that further increase Zoho Projects' capabilities and functionality:
Zapier

Slack

Microsoft teams

CRM

GitHub

Dropbox

Google Drive

Bitbucket

Office 360
That's not all. Connect with other applications or easily build your own extensions with our Marketplace.
Why do enterprises need a project management system?
Enterprises require a project management system in place to deal with the complexity involved in an organization wide project. Here are some reasons why an enterprise project management system is necessary:
 

Management that scales

Dealing with people working from many areas, time zones and handling various concerns is difficult. Epm project management needs a system that can handle this complex structure, and can integrate well with the existing ecosystem.

 

Collaboration at all levels

With remote working becoming the norm, instant collaboration has become an essential part of work. Virtual collaboration gets work done effectively by making sure that the right people are in touch using the right modes of communication.

 

Automation that works

Delays are a part of every project, but taking place at a large scale, delays too could become exaggerated. Enterprise project management software helps identify bottlenecks and speed up the redundant processes with the help of automation.

 

Custom needs

Custom needs require custom solutions. Having a uniform system in place may not work for a large organization that is bound to have differing needs and requirements at various levels. Enterprise project management requires a flexible work management solution to solve this.

 

Data security

A large number of clients may depend on your organization to solve their needs while also keeping their data private and secure. An enterprise project management system with fail-safe security features will help you keep this trust.
Why is Zoho Projects the best enterprise project management tool?
Zoho Projects is an enterprise-ready tool that is highly scalable and secure. With the ability to seamlessly fit in with your existing ecosystem using its many integrations, and its advanced customization and automation capabilities, Zoho Projects makes for the best enterprise project management tool. Don't believe us? Hear what our customers say!
"We found out that Zoho was a very light product and the ease of use was one of the main reasons why we selected Zoho. Another reason is its integration with many third party software."
Parna Ghosh, Vice President and Group CIO, UNO Minda Group
Top rated software
One of the best rated tools for enterprise project management.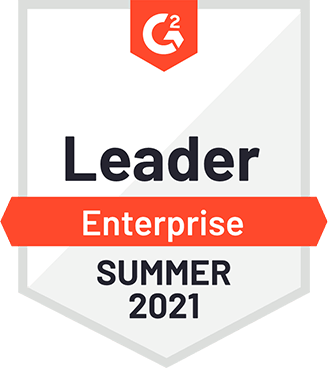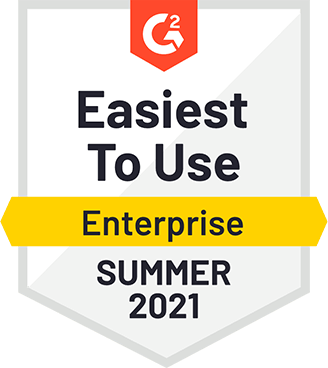 Projects - Request for a Demo
Projects - Request for a Quote
Thank you!
Our team will be in touch with you soon.