What are project collaboration tools?
Project collaboration tools are those with features that facilitate open communication between the project manager, team members and all other stakeholders involved in the project. Collaboration can be achieved by various means depending on the way you work. With some team members, you may prefer face-to-face meetings or instant messaging while with some others, you may just want regular status updates instead of directly getting involved in their day-to-day activities. There are project management collaboration tools that cater to some or all of these various aspects.
Why do you need a collaborative project management software?
Project collaboration software should offer a set of tools that enable team members to get projects done, quickly find information they need and above all communicate and work together to achieve common business goals. The core elements of a project collaboration platform are email, document sharing, group calendar, team collaboration (Calendar, Meetings) and real-time collaboration (Stream, Chat, Forums).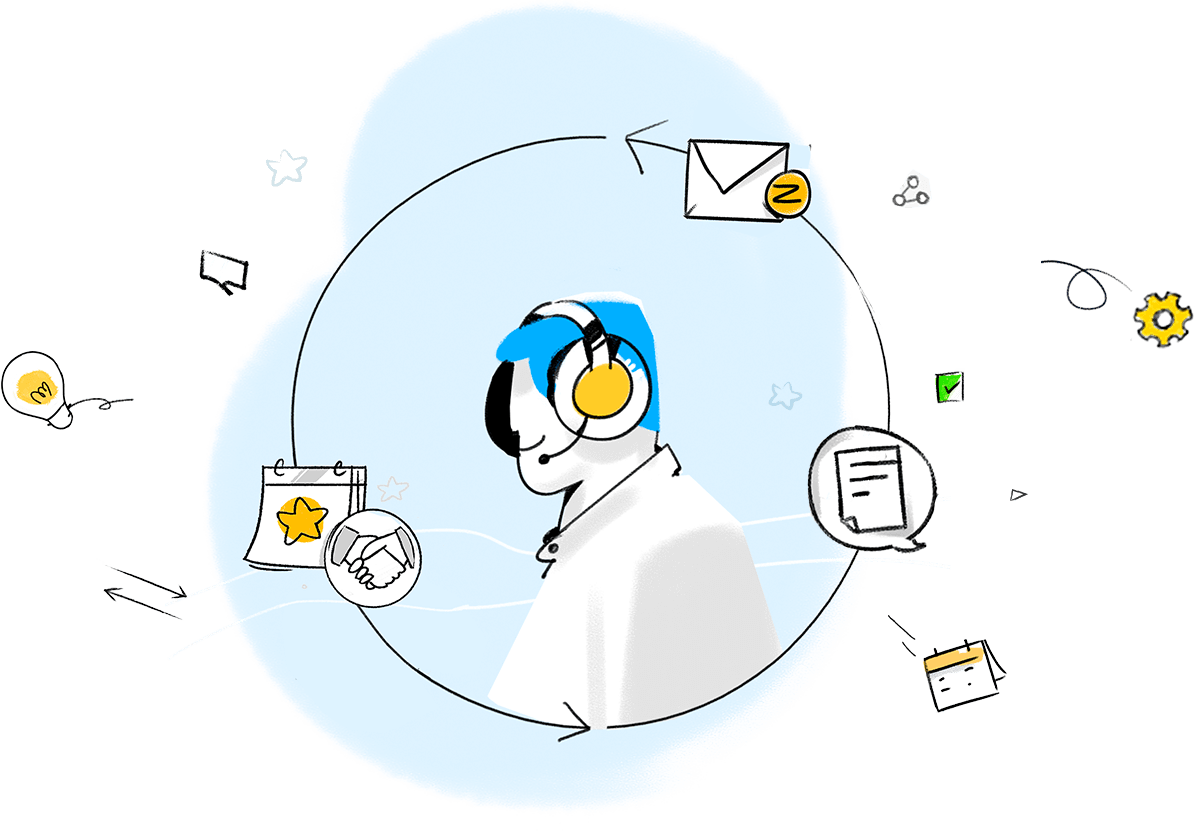 Zoho Projects is your online project collaboration tool
Zoho Projects provides the exact set of project collaboration tools which helps the team members involved in the project to come together, plan, collaborate and get work done faster. It helps you to create a project workspace to increase productivity, reduce costs and drastically improve collaborative efforts across geographically separated teams.
Stream of Latest Activities
Project Feed facilitates online project collaboration by giving you a quick overview of the latest activities happening in your project and keeps you well-informed of its progress. Learn More.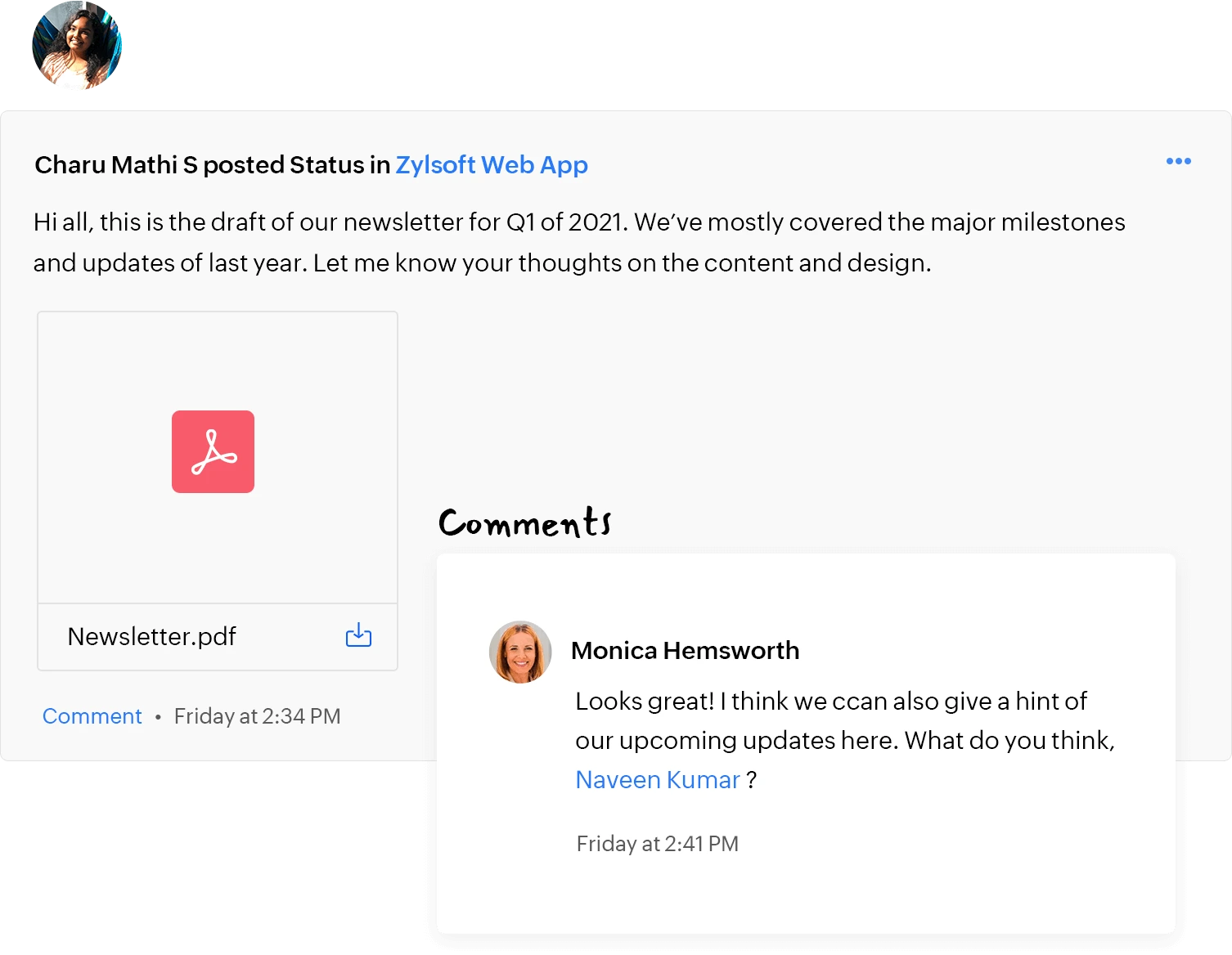 Discuss in Project Forums
Forums are interactive message boards where one can post a topic and let ideas flow back and forth. Any group project involves discussions, unlike emails, all topics are available at a central location. Learn More.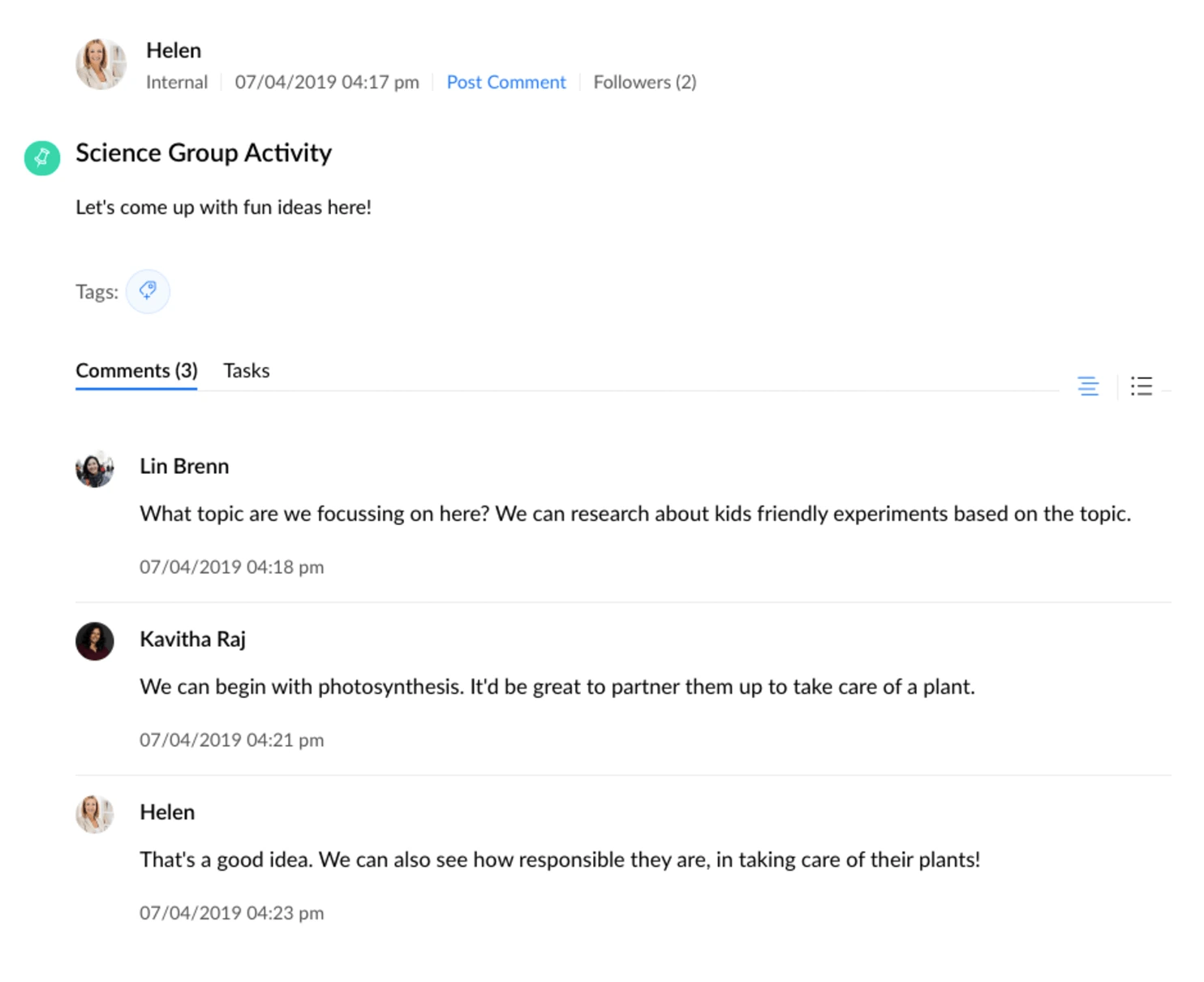 Create intranet with Project Wiki
The Pages module in Zoho Projects offers an integrated wiki interface for your projects where you can create, share and organize your pages. Learn More.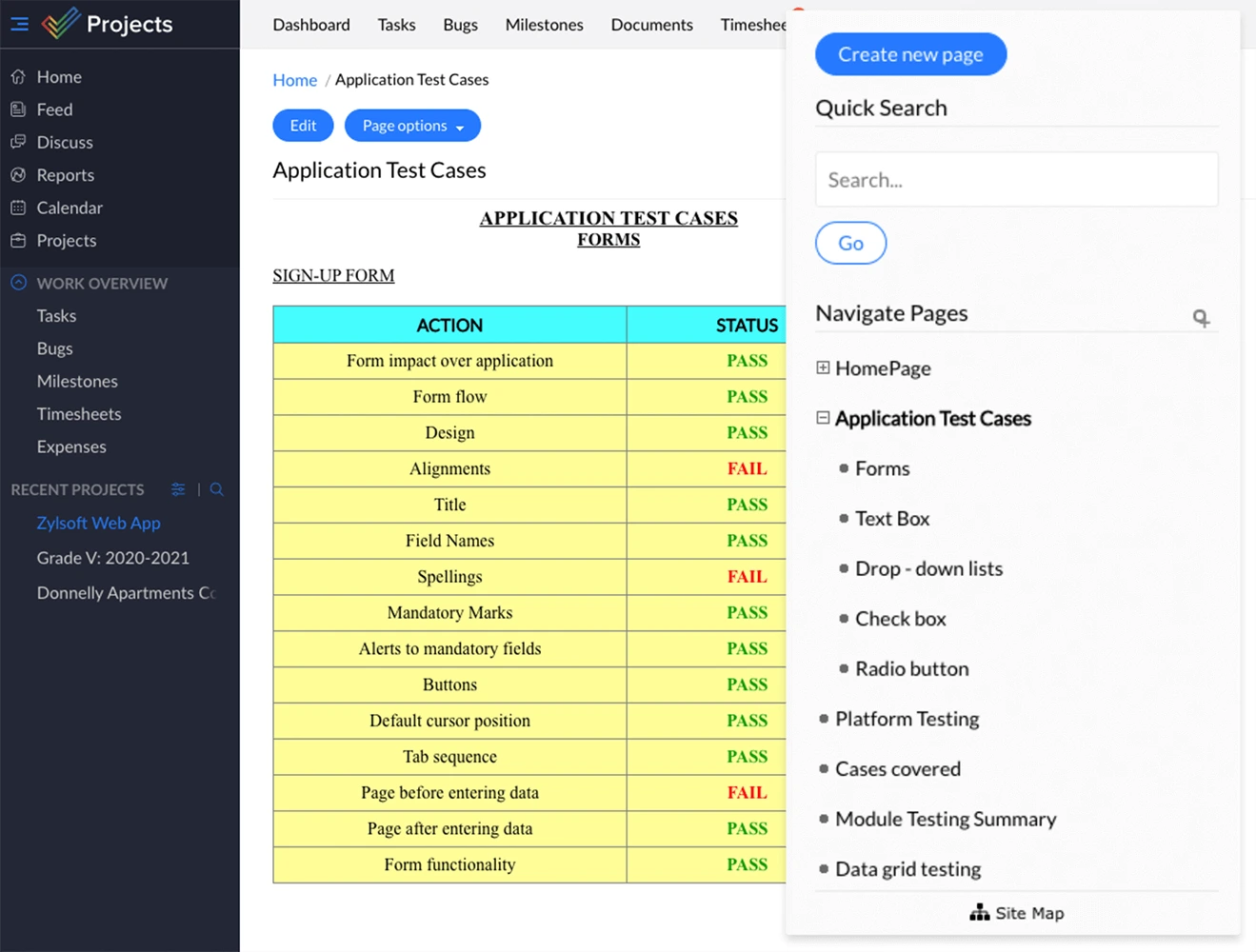 Chat with your Project Team
The chat rooms in our free project collaboration tool allow everyone on the project to quickly come together to discuss important topics and make decisions faster. Learn More.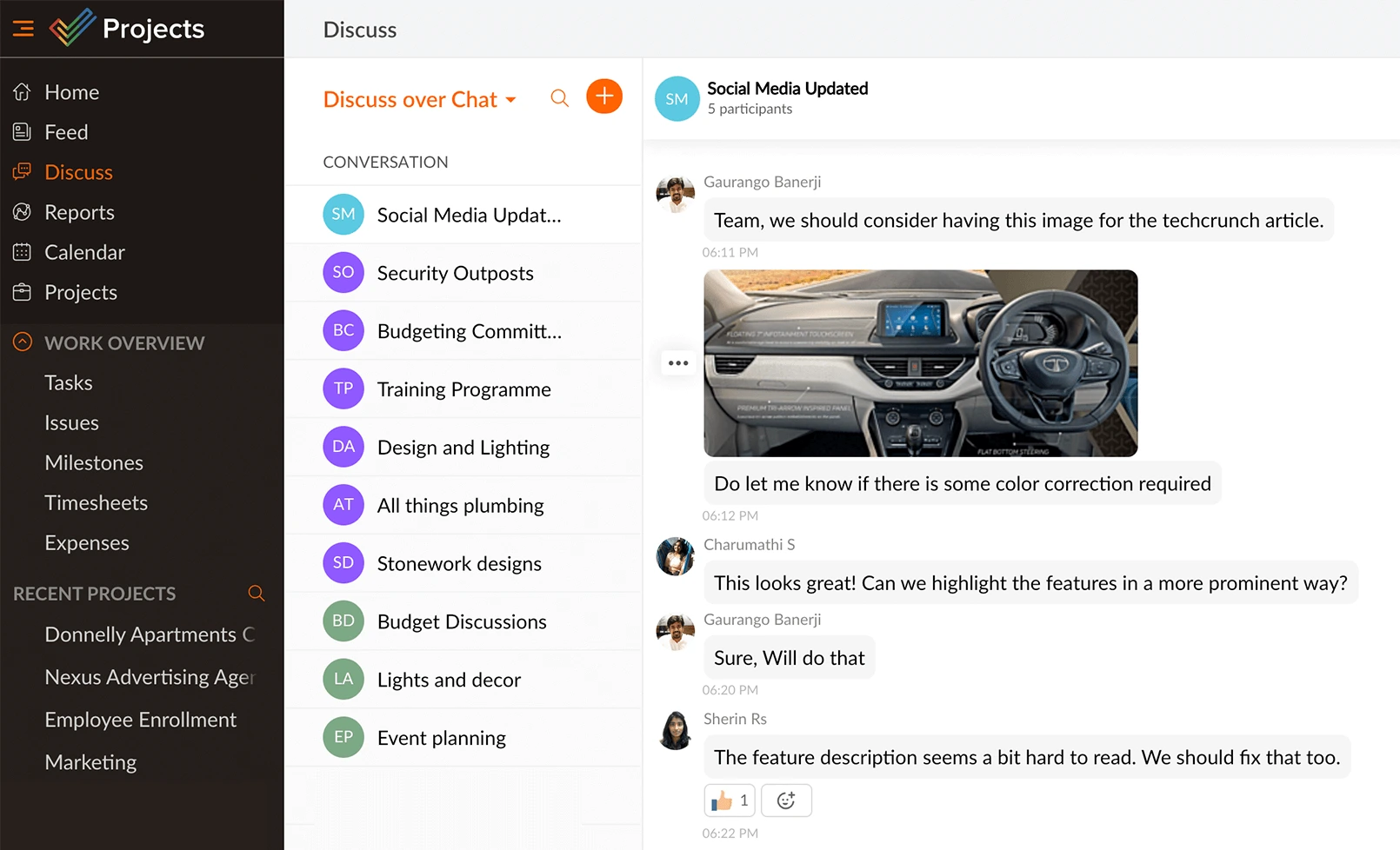 Shared Project Calendar
Calendar gives you the power to revolutionize the way your project team works. In addition, you can gather notes, post links all in one place. Learn More.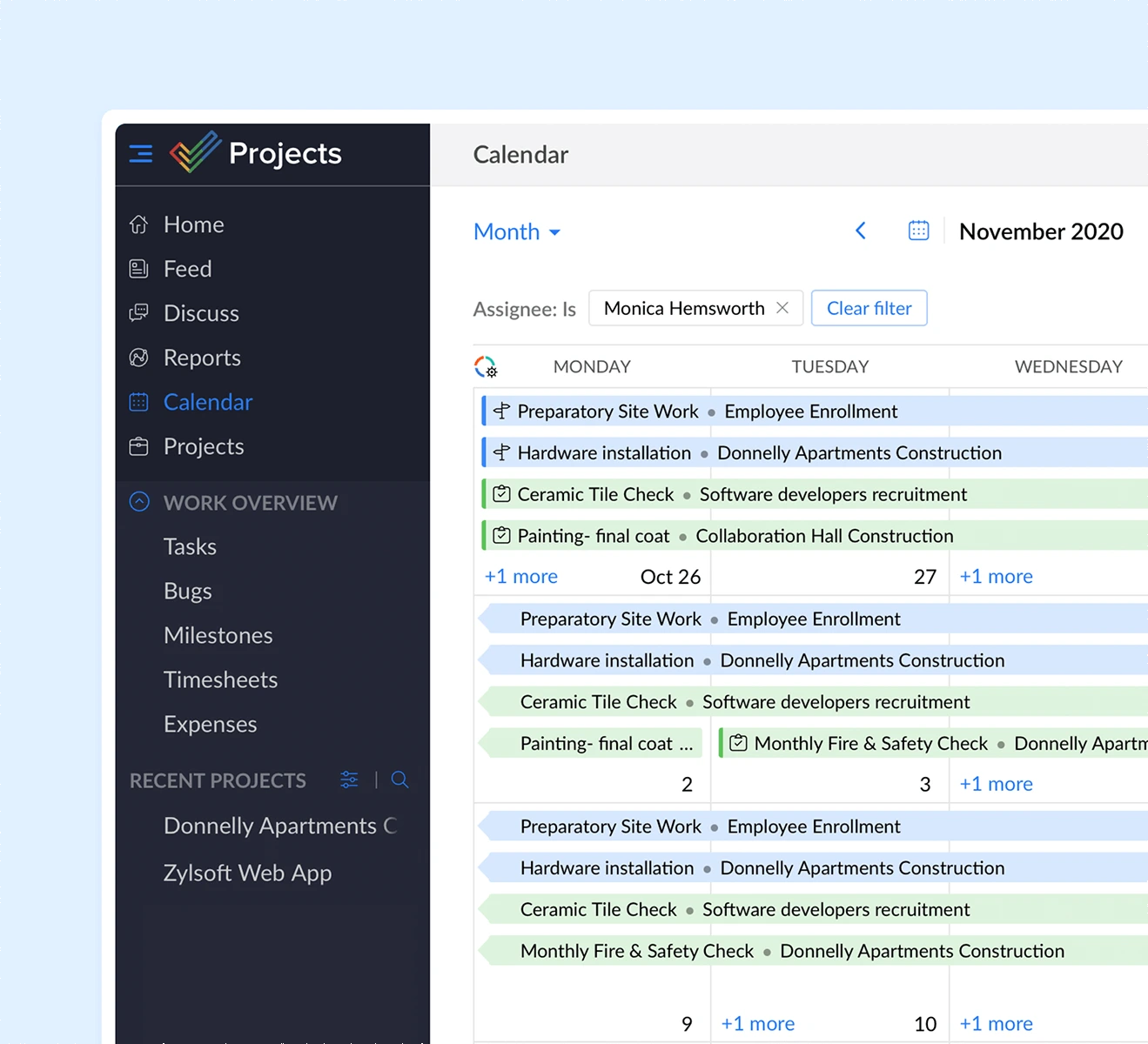 Schedule Team Events
Schedule team events, gather notes, post slides and manage all important meetings of a project from a single place. Learn More.